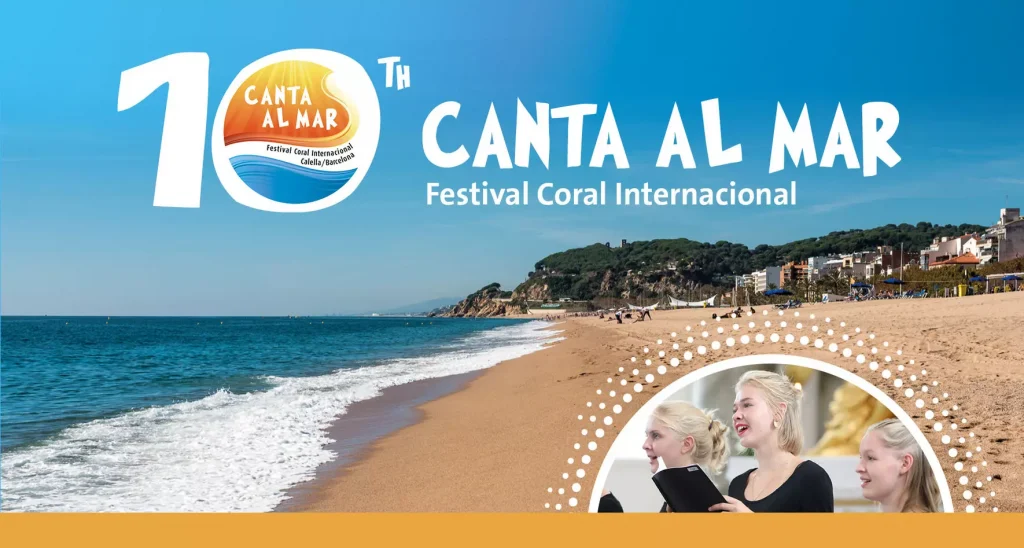 October 19 – 23, 2023 – Calella/Barcelona, Spain
Holiday Experience and Choral Singing by the Mediterranean Sea
Since 2012 the annual festival "Canta al mar – Festival Coral International" in Calella and Barcelona is a must-attend event for many choirs from around the world.
Sunny weather, long sandy beaches, short walking-distances as well as sightseeing and performance opportunities in Barcelona with concerts and competitions in the world-renowned Cathedral and the nearby 15th century church Santa Maria del Pi, make this festival a unique experience for all participants.
Events like "Calella Sings" in the historic city center and the "Fiesta de la amistad" with the local delights "paella y sangría" as well as a huge choir party create extensive opportunities to meet the locals and to socialize with fellow singers from around the world.
Enjoy a happy and relaxed choral event on the Spanish Mediterranean coast in a festival that beautifully combines holiday experiences and love for music perfectly!
---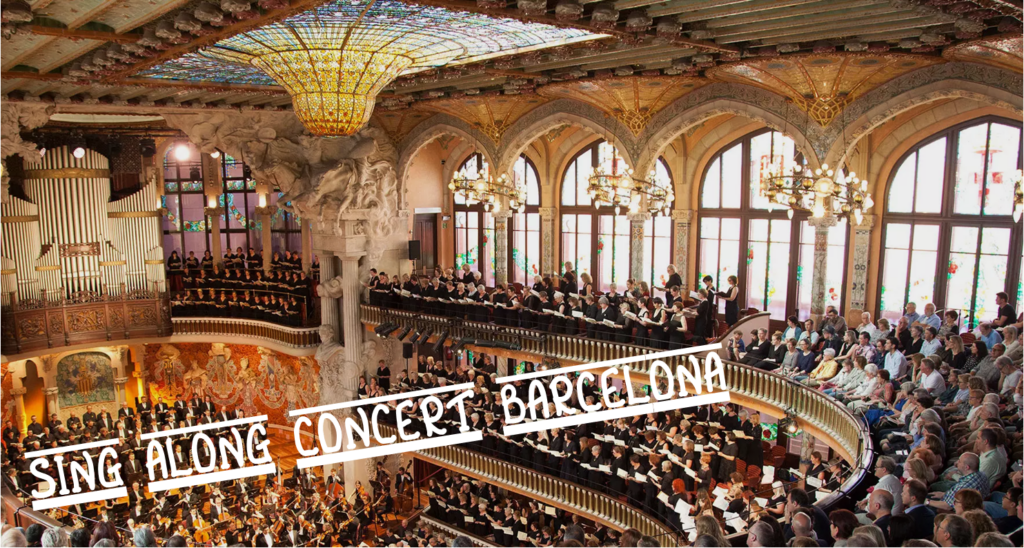 September 14 – 17, 2023 – Barcelona, Spain
with Eric Whitacre
For the 2023 Sing-Along Concert in Barcelona, Eric Whitacre will work with the participating singers on some of his most popular compositions and conduct an incredible Closing Concert on the last day. As always in Barcelona, the wonderful choir Orfeó Català will join participating choirs the concert in the Palau de la Música Catalana for an unforgettable musical experience.
The 2023 Sing Along Concert is open to individual singers, as always, but also choirs that have Whitacre's pieces in their repertoire have the chance to take this unique opportunity to deepen their knowledge of these pieces together with the composer himself.
This is a singing opportunity not to be missed! Invite your friends, join us in Barcelona and start singing together – in the magnificent Palau de la Música Catalana under the baton of "choral music's rock star" Eric Whitacre!