This is where you can discover more about Australian conductor, composer and music educator David Slater. Read on below to find out more about his work and current projects.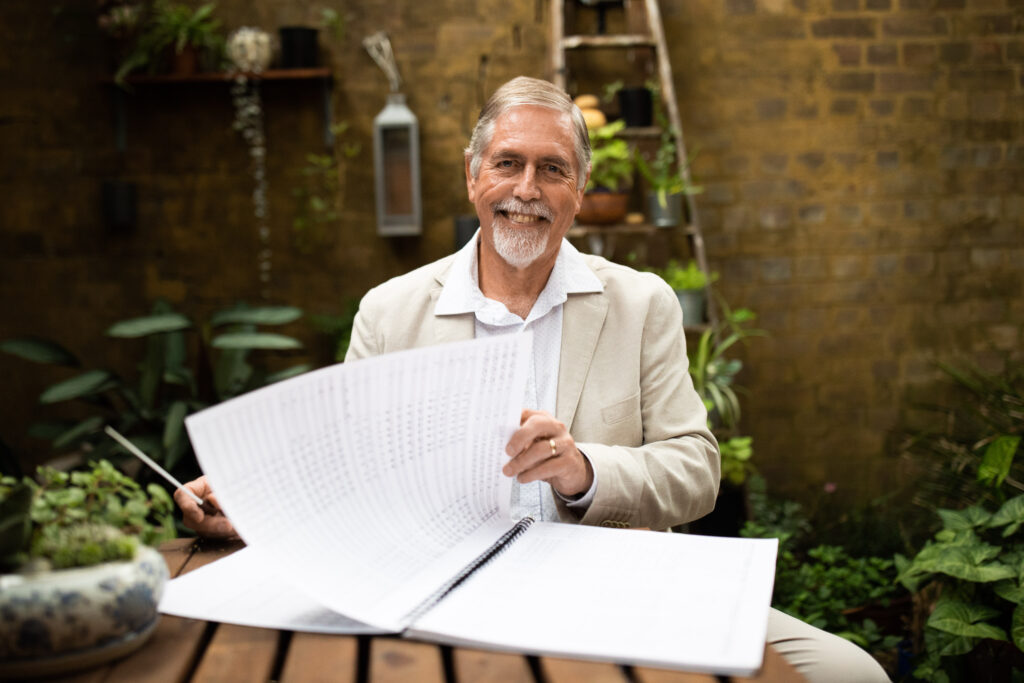 David Slater is an Australian composer, conductor and music educator who lives and works in Europe, based in Vienna. When in Australia he resides on Queensland's Sunshine Coast.
He has won major awards for composition, conducting and service to music, including the Symphony Australia Prize, the National Award of the Orchestras of Australia Network and Australia Day awards. He has published articles on music and music education and represents Australia on the Honorary Board of the World Choir Council.
Mr Slater is an experienced conductor with an extensive repertoire spanning the Baroque to the present day. After studying conducting in Germany, on return to Australia he was mentored by the Chief Conductor of the Sydney Symphony Orchestra, Stuart Challender. He founded and directed numerous orchestras, choirs and ensembles, and has conducted on 4 continents. His regular schedule includes engagements in Austria, Croatia, Czech Republic, Italy and Slovakia, with notable events in Germany, Latvia, Lithuania, Sweden and Russia.
He is a regular guest at international music festivals, where he sits on international juries, conducts masterclasses and gives lectures. His ability to connect with performers of all ages and skill levels makes him much sought-after as a workshop conductor, where he strives to help ensembles delve into the composer's intention for each work, and discover new approaches to interpretation of the score.
After completing studies in Sydney with legendary Australian composers Peter Sculthorpe and Ross Edwards he took up scholarships to study in Germany with Helmut Lachenmann and Brian Ferneyhough. His work ranges from the concert hall to TV, film and advertising, and includes solo, chamber, choral and orchestral music. He receives regular commissions and his work is performed throughout the world. You can see all his compositions in this List of Works.
A number of David's works were composed specifically for the NSW HSC examinations in Music Performance and are suitable for a range of examinations across Australia. These include pieces for Flute, Clarinet, Bassoon, Trombone, Harp, Violin, Viola, Cello and Double Bass. Contact us for PDF scores and for advice on the performance of these works.
In recent years he has been appointed as Artistic Director of a number of significant events in various European countries. David invites you to discover some of these Special Projects and join him in 2023 and beyond. Tour Europe with your choir or orchestra, perform major works with other groups in some of Europe's greatest places, or participate in some fantastic international Youth Music Festivals or Choral Festivals.
You can also see David's Latest News about raising funds for international COVID vaccination efforts and for refugees from the war in Ukraine.