Choral Festivals in Austria 2024
For school and youth choirs up to 26 years of age you can't go past the Summa Cum Laude International Youth Music Festival held each July in Vienna, which has categories for many different types of choir. In 2024 the dates are 5-10 July.

---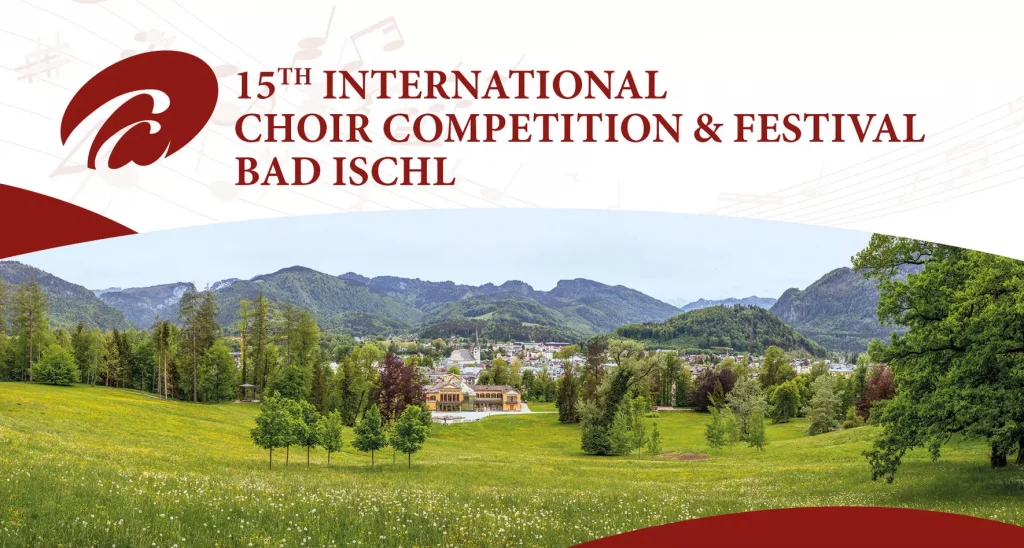 15TH INTERNATIONAL CHOIR COMPETITION and FESTIVAL April 27-May 1, 2024 Bad Ischl, Austria
Singing in the midst of mountains and lakes
Set in the charming scenery of the Salzkammergut and breathing the inimitable flair of a spa town made famous by the stays of the Austrian imperial family, every performance of a choir in this city becomes a unique artistic and cultural experience.
Bad Ischl is an ideal town to host a festival, impressing with the splendour of historical buildings and so rich in stories like the ones about Sissi and Emperor Franz Joseph, probably Austria's most legendary imperial couple.
In addition to the competitions, everyone is invited to join the cheerful encounters between the choirs and the visitors of Bad Ischl in the form of celebration and friendship concerts as well as church services accompanied by choral music.
The city of Bad Ischl and the fascinating landscape and atmosphere of the World Cultural Heritage region of the Salzkammergut offer an abundance of treats for tourists wishing to discover some of the most beautiful lakes, mountains and sites of the world.