Florence International Choir Festival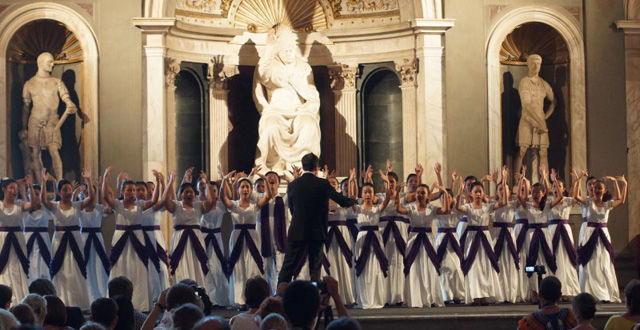 10th Edition 25-27 July 2023
11th Edition 23-25 July 2024
12th Edition 22-24 July 2025
Florence, cradle of the Renaissance, famous throughout the world for its magnificent cultural and artistic Heritage, its warm welcome, and outstanding quality of food and wine welcomes you for an unforgettable experience.
The festival takes place in some of the most prestigious places in the historical center of the city, such as the Salone dei Cinquecento in the Palazzo Vecchio, the Auditorium of Santo Stefano al Ponte Vecchio and the magnificent Basilicas of Santa Croce, San Lorenzo, Ognissanti and Santa Trinita.
This Festival will be a great chance to spend wonderful days to celebrate Friendship, Music and different Cultures. The organization will be happy to arrange longer stay to give the chance to visit the beautiful areas and cities near Florence, like Fiesole, Siena, San Gimignano, Chianti, Pisa, Arezzo.
Click here for more information
Voices for Peace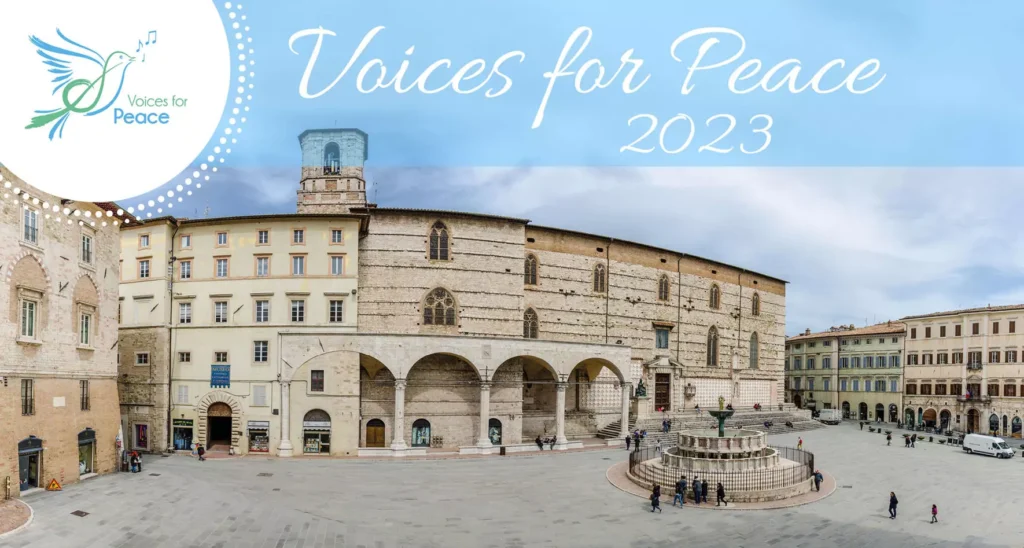 Perugia/Assisi
27 September – 1 October 2023
Singing for peace
Italy, the beautiful country in the south of Europe inspires ensembles from all over the world to go on unique concert tours. In addition to its long musical tradition, its fascinating architecture and its unsurpassed gastronomy, it's the remarkable vitality and joy of living that makes this country the perfect place for unforgettable musical projects.
Along the lines of St. Francis' blessing that "the Lord may give you peace", we are pleased to welcome choirs from all over the world to Perugia and Assisi for VOICES FOR PEACE – and together send a message into the world that has reached even more importance again in current times.
Perugia, founded in the 6th century by the Etruscans, is the largest city in Umbria and – with its fascinating Piazza Grande – one of the most beautiful cities in Italy.
Assisi – birthplace of Saint Francis – is a truly magical place that draws its particular character from the reminiscence of Saint Francis, the charming countryside that surrounds the town, and the important witnesses of its thousand-year-old culture. With its two-story basilica, Assisi is one of those rare places that can enable the mind of man to fly high.
Click here to discover more and spread with us through music, the message of peace among peoples.