World Choir Games Gangneung, South Korea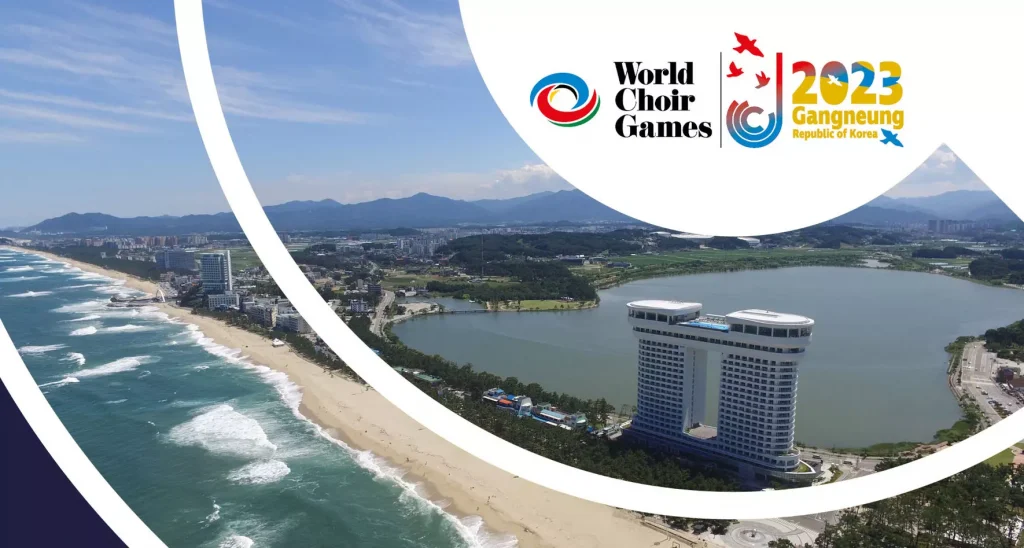 July 3-13, 2023 Gangneung, Republic of Korea
The Korean Choir Games of Peace
With a one-year delay, the World Choir Games will return to Korea in 2023! Korea has a vibrant choral scene, which is highly valued in the country and receives strong support from government and community.
This was the venue of the 2018 Winter Olympics, which went down in history as the "Peace Games," making it the perfect place for the unifying power of choral music to become an even more significant international symbol of peace.
The host city of the 2023 World Choir Games, Gangneung, is known for its breathtaking location by the sea in front of fantastic mountain scenery. The Olympic Park and the Ice Arena were also venues for the 2018 Winter Olympics and are centrally located in the city. Here you will have a unique opportunity to breathe real Olympic air here during the World Choir Games!