In 2023/4 you can join performances of David's Requiem European countries. The first is connected to long-standing international choral festival. World Premiere.
Olomouc, Czech Republic: 02 June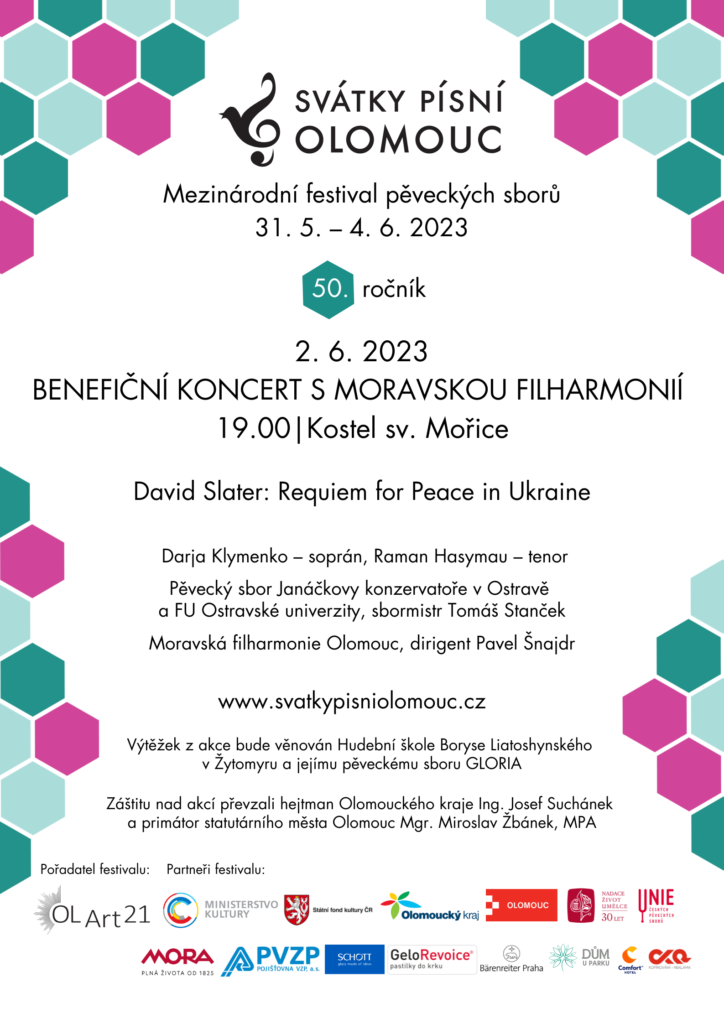 The world premiere of Requiem for Peace in Ukraine is in Olomouc, Czechia at Kostel Svaty Mořice, (Cathedral of St Maurice) Friday 2 June 2023. It will be performed by:
The Moravian Philharmonic Orchestra, Conductor Pavel Šnajdr
Combined choirs of the Ostrava Conservatory and the University of Ostrava Faculty of Creative Arts, Chorus Director Tomáš Stanček
Soloists: Darya Klymenko, Soprano (Ukraine) and Tenor Raman Hasymau (Belarus/Czech Republic).
Next performance: Krakow, Poland: Autumn 2023 … more details to follow ….
Click here to read more about the Requiem and how to become involved in a performance.