Hull International Choir Competition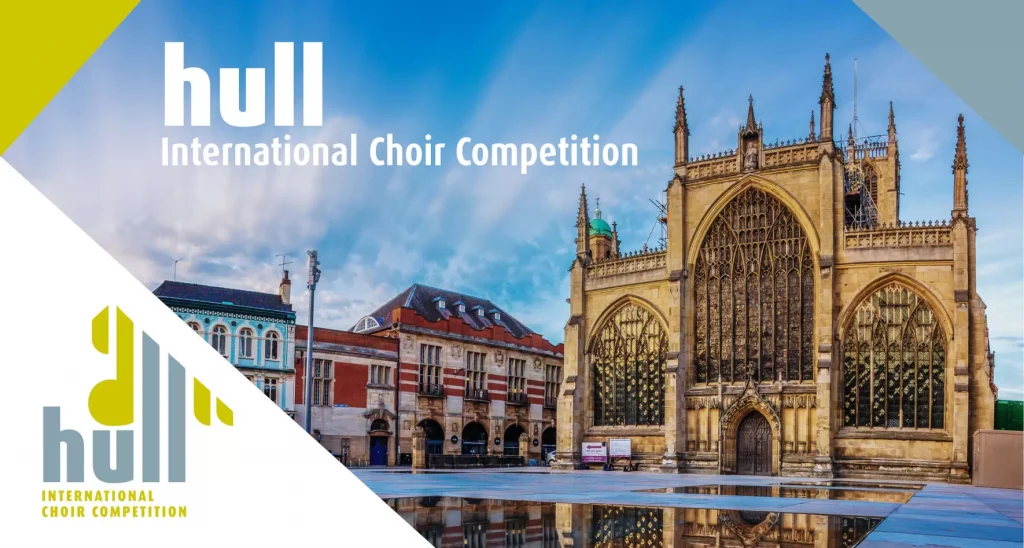 27 April – 1 May, 2023 – Hull, United Kingdom
Welcome to the 'Singing City'!
On the East Coast of England, with beautiful historical buildings, lively entertainment, bustling shops, traditional pubs and tasty restaurants, Yorkshire's only waterfront city, Hull is a hidden treasure.
This is the first time that INTERKULTUR is organizing an international choir competition on English territory, a country where the choral art is deeply rooted in its musical life and traditions, especially through its cathedrals and chapel choirs.
The Hull International Choir Competition offers categories for each type of choir, from Musica Sacra to Pop, Jazz & Gospel. In additional Evaluation Performances the participants can work with internationally renowned choral experts on your repertoire.
As a city with a rich choral history, from early church music to modern initiatives with a focus on outreach and inclusivity, Hull is eagerly waiting to welcome choirs from all over the world to this 'singing city'. Join in and sing with us in Hull!