12th International Johannes Brahms Choir Festival and Competition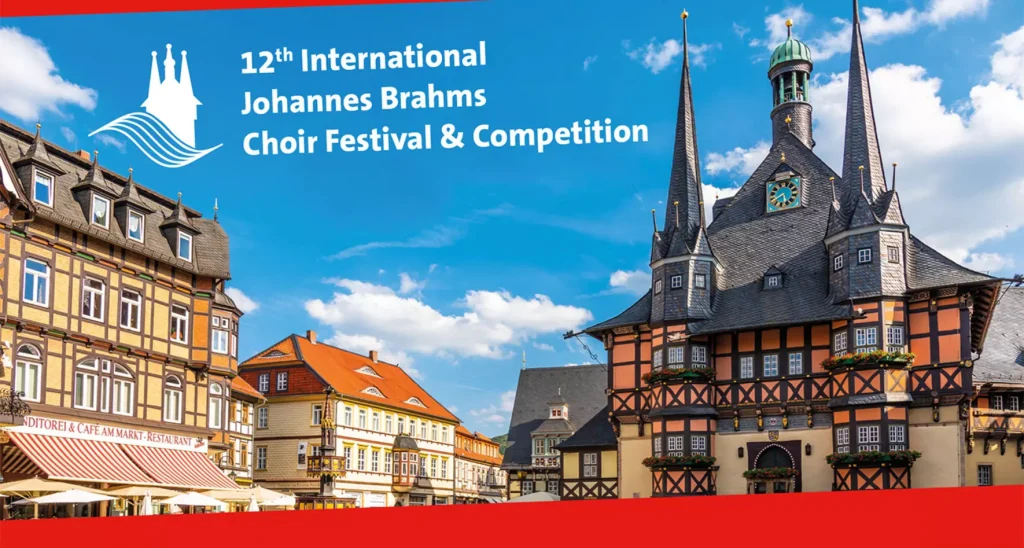 5 – 9 July, 2023 – Wernigerode, Germany
International variety meets a historical backdrop
Since 1999 the International Johannes Brahms Choir Festival and Competition has been a crowd puller for choirs and music ensembles from all over the world. The colorful city in the Harz mountain range attracts visitors with its unique charm of medieval architecture and long musical heritage.
The historical town hall and the timber-framed city center give the festival its unique setting. At the same time dedicated inhabitants act as individual choir assistants to ensure a friendly atmosphere for all.
This competition, named after Johannes Brahms, puts a musical focus on this German composer and the German Romantics of the 19th century.
Numerous advanced training opportunities offer interested choirs outstanding possibilities for mutual learning and professional training, through evaluation performances and individual choir coaching.
Due to its familiar character, the beautiful backdrop and the international variety this festival has established itself as one of INTERKULTUR's most popular events.